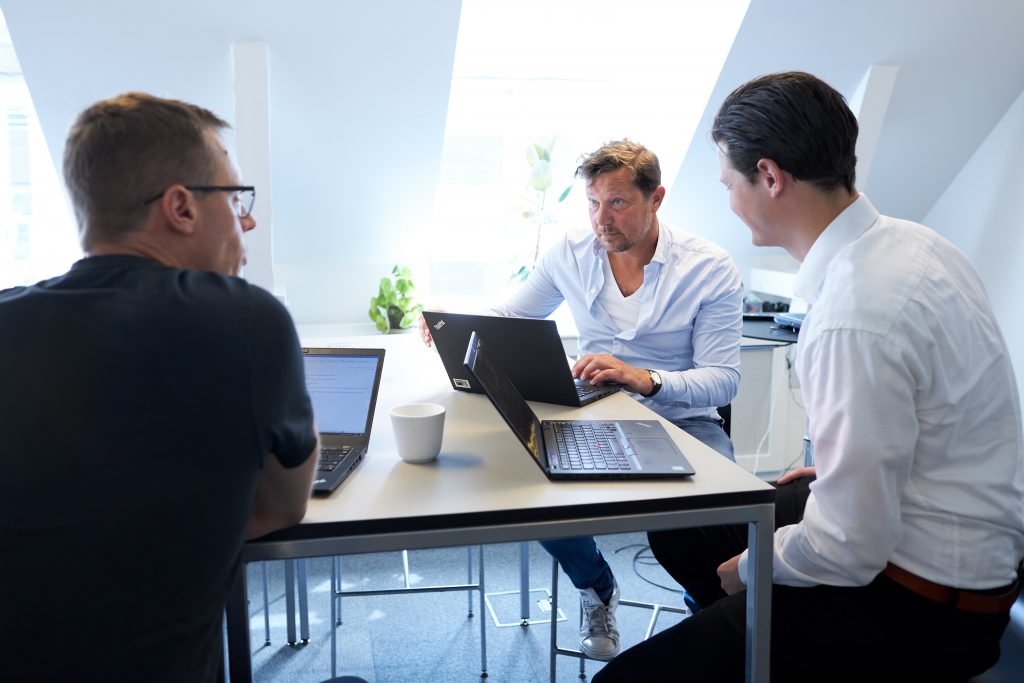 As BASE life science master data management as the cornerstone of the digital transformation and ability of our clients to drive business value from its data. We are seeking an MDM consultant with experience in master data management (MDM) and data governance to support BASE life science impressive list of clients in the pharmaceutical industry as they seek our consulting and hands-on help with facing the challenges of master data management.
About BASE life science
BASE life science is an innovative and forward-thinking technology, product and service consultancy specialised in creating real business value from digital platforms and data. BASE life science is a business and technology consulting company founded in 2007. Working exclusively within the life science industry, BASE is specialised in working on the customer side of IT projects and systems.
Since the establishment in 2007, BASE life science has served customers across the globe, and we are currently operating from our officices in Denmark and Switzerland. Particularly over the last three years, we have experienced substantial growth. We believe that the combination of a problem-solving mindset and a tailored approach to each client will deliver significant value and lasting impact.
BASE partner with industry-leading solution providers, including Veeva and IQVIA.
About BASE Analytics:
BASE Analytics is a growing practice area in BASE life science. BASE Analytics is a place where passionate people work with the latest advanced analytics technology to solve the most complex data-related challenges in the Pharmaceutical Industry.
We are not only advising – but are also producing production-ready Software and Services.
To join BASE Analytics, you need to love data, be ready to work in cross-functional teams, have excellent technical skills, willing to start a continuous learning journey, and most of all – love to help our clients getting in control of their master data.
About the role:
In joining BASE Analytics, you will be working on projects with colleagues from our locations across Europe. More specifically, you will collaborate closely with our client-facing projects interacting with a host of stakeholders. We work agile, and invest heavily in ensuring our customers are supported by BASE employees with the necessary certifications in the SAFe framework.
Your main task will be to assist our clients on all matters pertaining to master data as we support them on the journey from analyzing and designing their MDM setup to eventually executing on their MDM strategy and enforcing their governance. You will be working directly with our clients on designing master data objects, modelling, defining governance and assisting them on driving master data governance ensuring they mprove master data quality.
The work involves engaging with stakeholders to understand business processes and evaluate their requirements and pain points. Through workshop facilitation you will help our clients on defininging and documenting MDM strategy, governance, ownership and building a roadmap for master data improvement including the faciliation of MDM data quality control metrics.
Required competencies and experience:
You love data, and you love advising others advocating best practice and sustainable solutions to MDM
A BSc or MSc from a leading university in, e.g. IT, computer science, mathematics, natural science, information technology, or engineering with strong academic records
Data manipulation skills (e.g. SQL)
Data profiling, analysis and visualisation experience
Motivated to understand business processes and data structures
Communicative, diplomatic, pragmatic and structured
Have experience from a similar position, ideally from a consulting role
Speak and write English fluently
Extensive knowledge of master data management, CRUD, enriched with data management and data governance
You work independently, but value team work as central for you to succeed
Ability to understand complex organizations and system landscapes
Strong communication skills, and ability to navigate complex organizations
Furthermore, the ideal candidate has:
Understanding of the pharmaceutical industry, e.g. processes in R&D or Quality areas in life science companies
Proven experience with master data management and governance
Knowledge of Veeva, IQVIA and/or Salesforce solutions and various MDM technology providers
Are you intrigued?
If you would like to hear more, please reach out to Partner Thomas Røhme at trhm@baselifescience.com (+45 2O756717).  
We will continuously evaluate incoming applications, and we look forward to receiving your application as soon as possible. Please put "MDM Consultant" as the title of your email and send your application, including relevant grade transcripts and your CV, to application@baselifescience.com.