Advanced Digital Solutions
Advanced digital solutions for the data-driven life science company
Digital transformation is a strategic imperative of modern life science. A new generation of platforms, technologies and services are enabling the industry to reach new levels of excellence and to become truly data-driven. At BASE life science, we provide a series of advanced digital solutions to power up your business: 
We execute while staying in control of regulatory requirements and good practice.
At BASE life science, we combine a unique blend of pharma process and data understanding with in-house full stack development. Furthermore, we have deep insight into the core systems and platforms that are critical for pharma to deliver advanced digital solutions.
Ensure that your organisation can harvest the full potential of your data by:
Building pipeline and data lakes for the execution of data-driven line of business use-cases across all major cloud platforms (AWS, Google and Azure)

Secure good and compliant data quality by AI-enabled data cleaning, transformation and enrichment

Establish data management and governance
We excel at building user-friendly solutions that create real business value across the pharma value chain
We build end-to-end AI/Machine Learning-enabled solutions using our deep domain knowledge, our data science capabilities, our accelerators, and state-of-the-art cloud services 

We support the entire journey, from use-case development to mature deployed products in DevOps
Design thinking and hackathons 

Digital strategy and innovation

Governance and DevOps

Compliance, cybersecurity and data security
Based on best-in-class domain knowledge and team
BASE offers an agile, collaborative experience that leads to effective digital solutions. Technology is only part of the equation: we create digital solutions that are both feasible, viable and desirable while building bridges across the life science value chain and technology areas. 
The data-driven life science company
Extract, transform and load data for execution of data driven LoB use-cases
Execute business innovation through advanced analytics
Employ state-of-the-art digital platforms with solid core data to operate the business
Innovation and experimentation
Ideate, design and test new use-cases for business innovation
Advanced Digital Solutions
Would you like to know more ?
Reach out to Thomas Røhme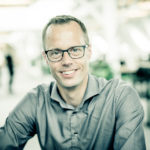 Vice President
Research & Development
Thomas Røhme