Migration programs are critical, challenging and risky, but at BASE we are experts in averting potential issues and complications
BASE services are here to define the right strategy and execute safely with quality and less effort.
BASE has the right people, processes and tools to make your migration a success
Our consultants cover the subject matter expertise, including regulatory, clinical, CRM, and have acquired a deep practical understanding of the source and target systems. All our consultants are experts in the field of data migrations and are trained in using our proven methodology and qualified Software to hep you realize your goals.
We automated the standard Data Science, data exploration, for migration and made it interactive.
Why you should choose BASE Complex Data Migrations
Delivering multiple migrations for large & mid-tier pharma
Bring lessons learned and practical insights from delivering multiple migrations at large and mid-tier pharma companies
We guarantee smooth transitioning to a new system
We truly allow a business to reap the benefits and value of transitioning to a new system without disruptions
Certified Veeva migration partner
BASE life science is one of only 3 Veeva certified migration partners
More than a migration framework
Our tool not only ensure trust by design but also improve data quality
Would you like to know more ?
Reach out to our specialists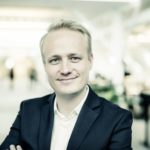 Manager
Research & Development
Tobias Harlang