More than an average migration framework
It is Built for pharma. It is a pre-qualified migration framework built for GxP migrations. Fully automated test, audit logging and verification.
It is Agile and efficient. It is Designed for agile real-time continuous feedback stream with LOB. Instant dry runs and real-time impact analysis reduce errors and solve issues efficiently
It is built for collaboration. Enabling Customers in gaining oversight as well as insight in their data. Efficient collaboration reduces line of business effort while increasing data quality
With BMF we bring a complete advanced analytics toolbox for sensible and efficient solutions
When initiating pre-analysis and migration, fast action is preferred, however secure and qualified tools will be vital for ensuring a quality outcome. Therefore, we effectively automated the standard Data Science data exploration for migration and made it interactive.
Getting the right data quality for business is key, but as validation is very time-consuming, BASE has adopted a risk-based and interactive approach with BMF. Thereby, we help you achieve the desired outcome efficiently and effectively. 
The complexity is exploding when dealing with complex source and target systems. Our BMF tools bring down the complexity by bringing the context such as validating against a specific target configuration.
Data Enrichment is usually necessary. We have seen missing data field such as classification for millions of documents, which would be too time-consuming to fix manually. With BMF we bring a complete advanced analytics toolbox for sensible and efficient solutions to save you valuable time and help you create maximum value from your data.
Why choose BASE Migration Framework?
Delivering multiple migrations for large & mid-tier pharma
BMF ensures that the process, tooling, and infrastructure for modern data migration is built and qualified before the project start.
Our framework is flexible
It can be extended and adapted to fit the customers needs and operated by all.
More than a migration tool
it is a platform for search, reporting and advanced analytics on documents and data in scope 
Would you like to know more ?
Reach out to our specialists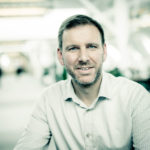 Senior Vice President
Commercial Engagement
Baptiste Mercier