Advisory across the entire commercial ecosystem
Customer engagement activities in the life science space are growing increasingly complex. Across Commercial, Medical and Market Access there has been a significant shift in the collaboration model and coordination concerning the customer engagement strategy and associated customer experience. The customer expects a seamless and more personalized experience in a landscape of ever more communication channels and intricate systems landscape.
Along with this challenge, however, comes great opportunities: business growth, improved customer experience and relevancy; optimization of workflows; and improved insights.
In BASE Customer Engagement, we offer advisory spanning the entire ecosystem, helping you harmonize and leverage the right systems, data, content, and business processes to achieve your commercial goals and objectives.
CRM System Implementation
CRM URS & RfP Management
Process Analysis & Reengineering
System & Process Governance
Playbooks & Supporting Documentation
KOL/KEE Management
Event Management
HCP Compliance & Transparency reporting
KAM & Market Access
Data Migration
Commercial Architecture & Systems Integration
BI / AI driven Architecture and Reporting
Change Management & System Adoption
System Management and Support
Omnichannel Advisory
Digital Maturity Assessment
Digital Strategy and Roadmap
Digital Architecture
End-to-end Process Mapping and Playbooks
Digital Operations Framework
Digital Operating Model
Marketing Automation
HCP Portals
Campaign Analytics and AI
Campaign Execution
Modular Content Roadmap
Content Taxonomy
Content Management Advisory
Digital Asset Management
GxP Assessment
Vault Commercial & Medical Operations
Personalized and Next Best Content
Commercial and Medical Vault Integrations
System Review
Medical Information Architecture
Medical Information Process Definition
Multichannel Inquiry Management
Medical Information System Implementation
Source System Integrations
General Medical Information Advisory
BI Optimization Services & Strategy Formulation
Readiness Assessment & Roadmap Planning
Tools & Technology Evaluation & Recommendation
Data Governance & MDM
Data Lake – Data Modelling & Transformation
Reporting, Dashboard, Analytics Architecture (Relational / Dimensional)
Dashboard & Analytics Design & Development
Next Best Engine/Suggestions
Standard Best Practices & KPI Definitions
End-to-end Consent Management Process Design
Maturity Assessment of GDPR processes
Data Privacy Impact Assessment
Consent Granularity Design
Best Practices Sharing
Requirements Gathering and SOP Support
Process Validation
How can BASE support you on your journey?
At BASE, we specialize in supporting the whole ecosystem, always keeping the big picture in mind. Whether you are starting small or are launching a more comprehensive ecosystem across several affiliates, regions or globally, our team of well-versed, international experts will help you get the most out of your investments.
Feel free to have a closer look at our services in the dedicated boxes below or contact us directly for a chat about what we can do for you!
Why you should choose BASE Customer Engagement
Technology, business processes and industry experience
The right blend of technology, business processes and industry experience to deliver value end to end
Commercial & Medical expert team
Unequalled team of commercial and medical expert focused on life science
Commercial technologies consultants
One of the biggest pool of commercial technologies consultants in life science
Tailored best-in-class BI tools towards the business
Knowledge of the entire commercial landscape from data provider to software vendors
Would you like to know more ?
Reach out to our specialists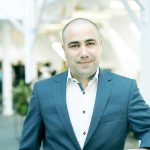 Head of Customer Engagement
Customer Engagement
Luca Morreale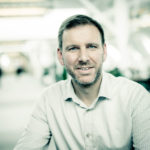 Senior Vice President
Customer Engagement
Baptiste Mercier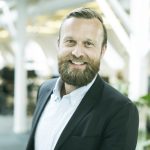 Vice President
Customer Engagement
Jesper Grønkjær