BASE PromoMats Integration Platform
Integrate Vault PromoMats with your SaaS systems!
Companies within the pharmaceutical industry have invested many resources in the acquisition of a digital asset management system. The system provider is sometimes not the same as for their CRM system or Marketing Automation platform. BASE PromoMats Integration Platform solves this challenge by providing an integration that automatically synchronizes content and metadata to the target systems.
Connectors for IQVIA OCE Personal and Digital, and Salesforce Marketing Cloud
BASE PromoMats Integration Platform is highly configurable to multiple target systems. Currently, it caters for OCE Personal and Digital by transferring presentations and email templates stored within Vault PromoMats. Expiration dates are taken directly from Vault PromoMats and automatically makes content unavailable once the date is reached. Similarly, the solution caters for Salesforce Marketing Cloud with any filetypes and a multi-folder structure. Both connectors allow for multi-country and business unit setup.
More connectors are to come! Let us know how we can support your systems.
From implementation to operations BASE life science got you covered. Our current developed connectors are easily deployable with minimal requirements for configuration and business logic. Once deployed, we take care of uptime and maintenance. The solution is hosted on our infrastructure following best practices keeping the data safe while providing you with full transparency.
Why should you choose BASE PromoMats Integration Platform?
Ensure only approved content is distributed
Stay compliant by automatically removing expired content
Eliminate tedious and error-prone manual transfers
Release valuable time for workforce
BASE PromoMats Integration Platform
Would you like to know more ?
Reach out to our specialists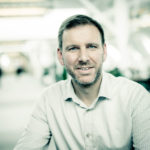 Senior Vice President,
Customer Engagement
Baptiste Mercier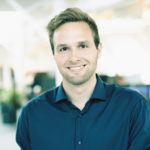 Consultant,
Research & Development
Flemming Jensen