Migrate your data with a leading vendor
Whether you are implementing a new content management system, have acquired a new pharmaceutical product, or are consolidating your IT systems as part of your digital journey, data migrations are instrumental to success. Within critical and regulated areas such as clinical development, quality, regulatory affairs, and pharmacovigilance, data migration projects are complex by nature. If such projects are not handled by a qualified migration team, they risk impacting the business operations and slowing down the implementation of new systems or integration of products into the portfolio. At BASE, we have vast experience delivering more than 50 GxP data migrations, on budget, on time, and with high satisfaction from our customers.
Our proven approach ensures high quality delivered on budget and on time
The BASE migration approach is tailored to GxP data migrations. The approach has proven effective for more than 50 GxP data migration projects with high customer satisfaction. 
The BASE Migration Framework is a software solution built to handle the complexity and compliance requirements of GxP migrations. The software enables fast and reliable migrations. It has been developed by our most competent specialists and has been proven on over 50 migration projects.
Why you should choose BASE Data Migrations
Maintain data integrity while we handle the full extract, transform, and load process
Stay GxP compliant and fulfill business requirements
Continue operations with minimal freeze period
Derive more value from existing data
Maintain high standards while sticking to budget and timeline
Would you like to know more ?
Reach out to our specialists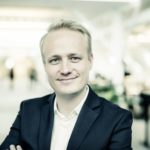 Head of Migrations
Research & Development
Tobias Harlang