Technology & Analytics Data
Expertise in advanced analytics and business intelligence
BASE Analytics is a hub for knowledge and expertise within data engineering, business intelligence and advanced analytics & AI. Data-driven management and insights are key for paving the way towards a competitive edge in today's life science industry.
We help our clients by extracting value from vast volumes of data, documents and pictures, as well as creating solutions, tools and capabilities for enhanced decision-making into processes where it matters, solving concrete challenges and creating tangible business benefits.
Our approach is based on a thorough knowledge of cloud IT architecture and data structures. We use cutting-edge tools like machine learning and deep learning to gain insights from large volumes of data, documents and pictures, even within GxP regulated systems.
With Business Intelligence, we leverage software and services, transforming data into applicable intelligence that support the client's strategic and tactical business decisions and objectives.
We help Life Science extract value from data
In the Technology & Data practice, we are experts in turning business and scientific data into Actionable (or competitive, intelligent) assets using state-of-the-art methods and technologies. People within our practice have backgrounds in mathematics, statistics, or computer science, combined with substantial experience within the life science industry. With the client at the center of everything we do, we collaborate to use our professional competencies and modern IT technology know-how to help our clients achieve more with their data in less time.
We go beyond the buzz words and apply real-life solutions using traditional statistics and modern AI
We focus exclusively on the life science industry with services ranging from large-scale data migration projects of business- or GxP-critical data, overbuilding system integrations, data processing, or analytical platforms, to higher-level advisory services assisting clients navigating the technological and analytical choices in line with their Digital Transformation Journey. We also engage directly with clients in innovation accelerator workshops using Design Thinking techniques to explore data assets quickly, test hypotheses, going from idea to data-derived, fact-based business opportunities in a matter of a few days or weeks.
Years of experience delivering GxP-critical projects and solutions
We ensure deliverables add business value quickly most efficiently and effectively. We collaborate closely with our colleagues from the Customer Engagement and Research & Development practices to combine technological know-how with business, process or subject-matter expertise, enabling us to provide customer-centric solutions in the most complex life science settings.
How can BASE support you on your journey?
Business Intelligence, Machine Learning, Natural Language Processing and more
We encompass all the analytical world; data/text mining, machine learning, pattern matching, forecasting, visualization, semantic analysis, sentiment analysis, network and cluster analysis, multivariate statistics, graph analysis, simulation, complex event processing, neural networks, neural language processing and more.
Whatever your company might need, we are capable of delivering a suitable solution.
Why you should choose BASE Technology & Analytics Data
We work in an agile way and understand that business value needs to be demonstrated quickly via fast and cheap prototyping.
We apply state-of-the-art technology
We apply state-of-the-art technology, not for the sake of technology, but to solve very concrete and specific business challenges.
Experts in the life science value chain
We are experts in the life science value chain and can provide the right mix of resources required for data science projects: developers, data analysts and subject matter experts.
Tailored best-in-class BI tools towards the business
The need to access and analyze data sets and present analytical findings in visual reports, dashboards, graphs, charts and maps. Our main objective is to provide users with detailed intelligence about the state of the business.
Technology & Analytics Data
Would you like to know more ?
Reach out to our specialists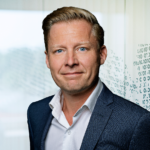 Vice President
Research & Development
Thomas Schjødt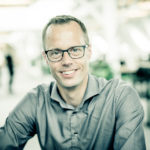 partner
Research & Development
Thomas Røhme