Our mission is to help our customers tackle IT challenges within the life sciences industry
BASE life science is an innovative and forward-thinking technology, product and service consultancy specialized in creating real business value from digital platforms and data. Our experienced teams optimize technology and business processes within Customer Engagement, Quality, Regulatory, Compliance and Clinical data management for companies within the life science industry.
BASE currently operates from our offices located in Denmark, Switzerland, Spain, Italy, France, United Kingdom and Germany from where we assist customers across the globe. Fueled by our dedicated teams' hard work and efforts, BASE has been cemented as a reliable advisor in the life science industry, striving for continuous excellence to remain an entrusted partner that can bring our customers visions successfully to life.
We come from different backgrounds and unite in our passion for creating value for the customer.
Our experience spans across the life science value chain. From focused biotech and startups to global pharma. From specialist to project manager and strategic adviser. We thrive in the BASE diversity, comprising multiple nationalities, personalities and professional backgrounds. BASE is a place for people seeking professional development in a stimulating and challenging environment with great colleagues.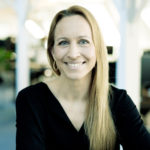 HR Director
Tania Elmgreen
We embrace diversity and live by our core values anchored in a Scandinavian tradition/mindset
Are you considering to join us?
By joining BASE, you will become a part of a dynamic and innovative team, offering excellent opportunities for growth, personal as well as professional. You will embark on a continuous learning journey, pushing you past your limits. You will be working closely together with a team comprised of seasoned experts within their respective fields, utilizing the latest advanced technology to solve complex data-related challenges in the Pharmaceutical industry.
Does it sound enticing? Then send your application today to kickstart the process of becoming the next addition to our team.
BASE Analytics is a rapidly evolving part of BASE life science, growing by the hour. Our consultants and specialists…