BASE life science is pleased to announce the expansion of its R&D consulting services.  
Drawing on our strong industry insights gained from working closely with a diverse range of customers, including small and medium-sized enterprises as well as top global life sciences companies, we continuously strive to enhance our portfolio of consulting offerings.  
Our goal is to address the challenges faced by businesses by providing expert guidance on the adoption of new digital solutions and the optimal use of technology throughout the entire R&D value chain. 
In the field of Regulatory Consulting, BASE life science has developed the "House of Regulatory Excellence"- a set of services built around key market trends, our core competencies, and the raising needs of our customers.  
Our dedicated team of Regulatory subject matter experts offers industry best practices and niche skills to enhance the effectiveness and compliance of regulatory-driven processes and optimize asset utilization. We ensure compliance with the latest regulatory requirements and industry standards. 
Regulatory professionals face the challenge of navigating a rapidly changing environment to bring products to market. As Strategic Business Partners, they require strong time management, adaptability, strategic thinking, and problem-solving skills.  
To support their transformational journey, we provide a range of service offerings that maximize their value. 
The House of Regulatory Excellence encompasses the following areas: 
Regulatory Process Optimization

 
Data Integrity Assurance

 

Regulatory Compliance Assessment

 

RIM System Implementation and Management

 

IDMP/ SPOR implementation

 

Regulatory Intelligence

 

E-Labeling

 
In the realm of Quality Consulting, BASE life science provides a comprehensive range of services to our customers. Our Quality Process Optimization service offers a comprehensive toolkit for identifying and analyzing performance gaps in Quality Management System (QMS) business processes.  
Through the application of Lean Six Sigma© methodologies, we simplify and harmonize these processes, increasing their efficiency while ensuring adherence to quality standards. Additionally, our Quality Operational Excellence service enables customers to develop KPIs and dynamic dashboards to monitor QMS processes in real time. We provide the necessary tools to foster continuous improvement through Lean Six Sigma© methodologies. 
As part of our Readiness for CSV inspection service, BASE life science offers Mock Inspections to identify gaps and assist in addressing and resolving findings to ensure compliance with GAMP5 standards. We also provide training programs to prepare for inspections, along with a comprehensive package of materials for implementing an internal audit process on-site. 
Within our Clinical Consulting division, BASE life science leverages its extensive industry experience to enable our customers to accelerate their drug development processes with greater speed and efficiency.  
We have recently introduced Consulting Services focused on Clinical Process Optimization, including advisory services for electronic Trial Master File (eTMF) and Clinical Trial Management System (CTMS), Clinical Study Close Out, and Clinical Systems Training.
In addition to these specialized services, BASE life science Business Consulting also offers a broad range of expertise in various domains such as Digital Transformation, Requirement Analysis, Program/Project Management Services, Organization Change Management, Master Data Management, and IT implementation, Validation, and Operations within the life sciences industry.  
Our team of Veeva Vault certified consultants possesses extensive knowledge in Veeva Quality, RIM, and Clinical Suite Management. We are well-equipped to support the implementation, administration, and training needs associated with Veeva systems, which we refer to as the Veeva Value Journey.
For more information on BASE life science R&D Business Consulting or to discuss your specific needs, please contact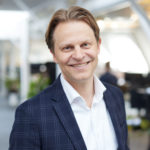 Vice President
Research & Development
Christian Thernøe