Our mission is to make processes in the pharma value chain tangible and efficient
From Veeva Vault Implementations to our life science consulting services, we take pride in ensuring that you as a client capitalize on your data and maximize the efficiency of processes while removing the mundane aspects of your daily tasks.
As Europe's leading Veeva partner, we are a few globally to be certified Premiere in both Development and Commercial Cloud while also being a certified Veeva Migration Partner all at the same time.
For Veeva Development Cloud we have in the last 3 years alone delivered more than 70 services, spanning business processes and strategy to implementation, training and post-implementation support.
Our extensive experience cements us as an entrusted advisor, and you can safely place confidence in us and our abilities.
With deep industry knowledge, coupled with extensive technological proficiencies, we can support the design, roll-out and adoption of applications and new technologies within your organisation.
Our experience spans early research, clinical, quality, regulatory and pharmacovigilance and our consultants are ready to assist you in redefining your processes to derive the most out of today's technologies.
Why you should choose BASE Research & Development
Certified Veeva Premium Service Partner
Dedicated Veeva Development Cloud experts throughout Europe since 2015
Life science process experts
Providing insights and awareness through in-depth analysis
Understanding technology, enabling a tangible difference
Redesigning processes to enable business to operate more effectively
Combining systems and processes, business as usual
Bringing new technologies to the business based on accelerators and industry best practices
Would you like to know more ?
Reach out to our specialists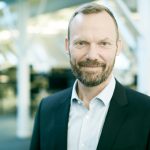 VICE PRESIDENT
Research & Development
Jacob Winkler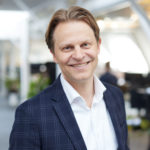 Vice President
Research & Development
Christian Thernøe